Incoming Calls to VM
April 13, 2020
4/13/2020
Incoming Calls can now go to a system voicemail.
To avoid the system voicemail, make sure you or your system VM answers the call before our systems sends the caller to VM.
Getting to the Settings for this Feature is as easy as 1,2,3.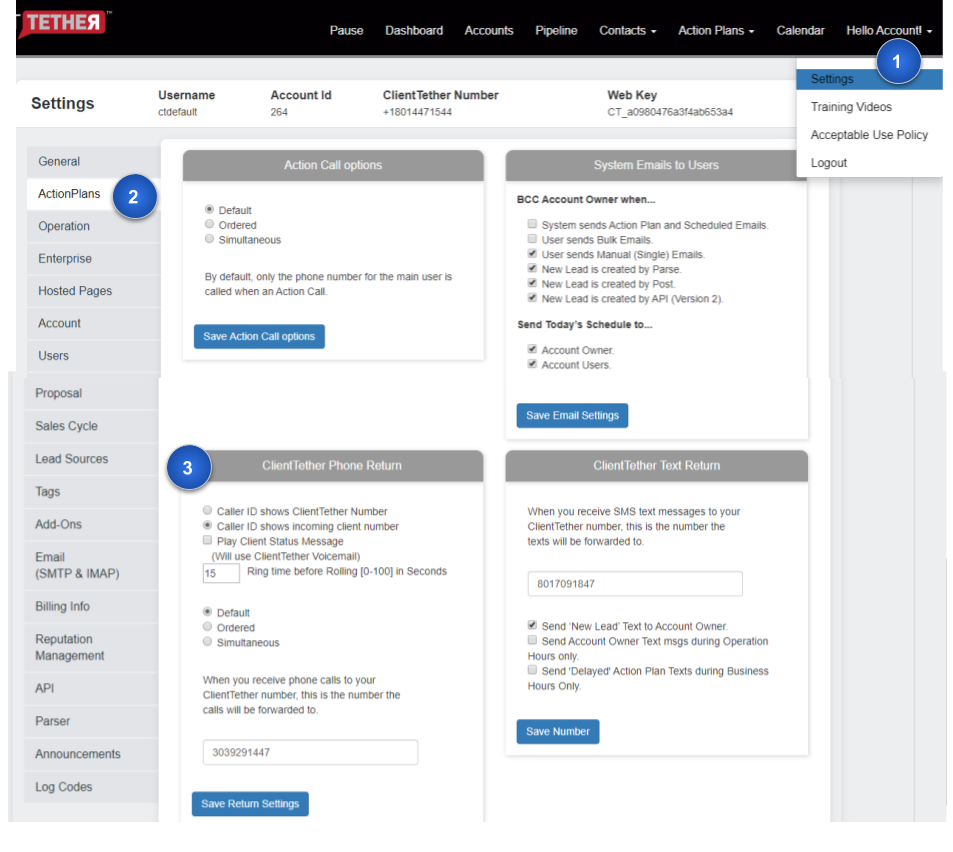 Once you have found the Phone Return Settings as shown above, the simple Default Options work for most Account Owners.

For Default Options
Caller ID can either show the System phone number or the Caller's Phone Number
Play Client Status Message if left unchecked will connect the incoming call the moment you pick it up. However, if you want to know more about the caller, the system will tell you everything it knows about the caller according to your operation settings.
Ring Time Before Rolling is a setting in Seconds that the system will use before rolling to the next option. The last options is always VM.