Logging in
February 10, 2020

Login can begin at our website.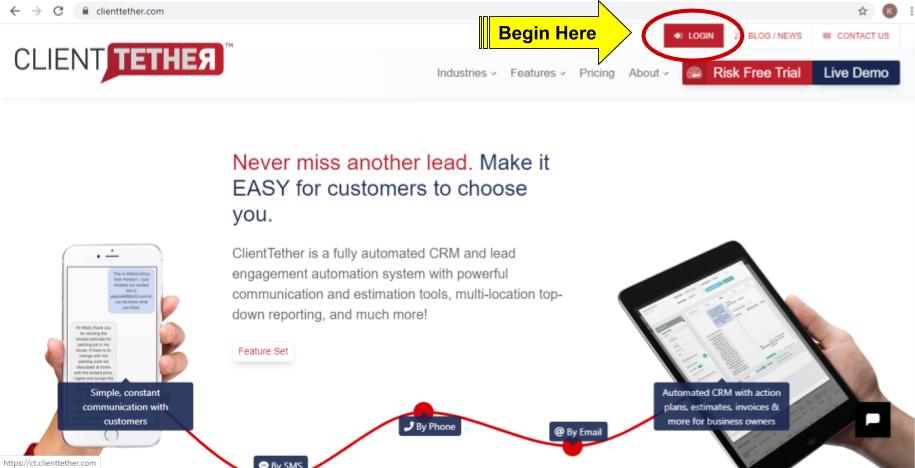 When you click on the login button you will end up on the ClientTether SaaS Login screen below. You can also bookmark the SaaS web address https://ct.ClientTether.com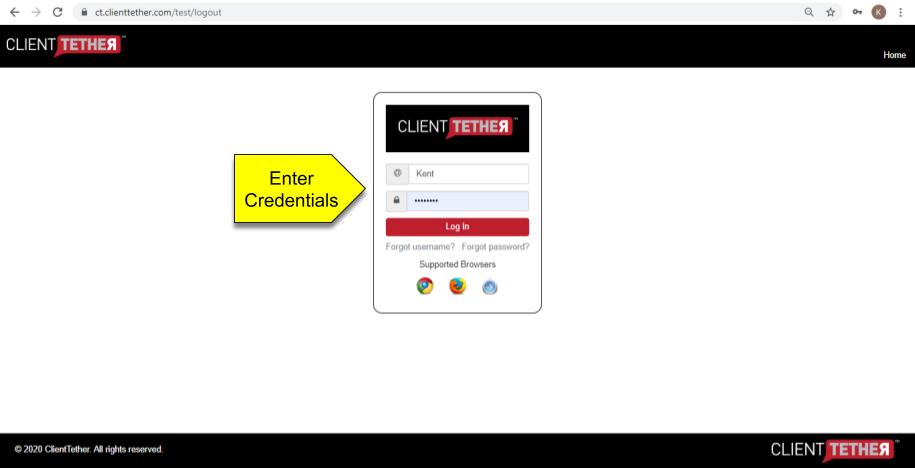 After you login, you will land on one of two options. If you login to a Multi-Level account you will go to the Account Screen. If you are a Single-Level account you will go the Client List Screen.