Deleting Contacts
April 7, 2020
Overview
There are times where a contact needs to be deleted so it is no longer visible on your main Contact List.
There are two way to delete a contact in ClientTether.
The Video Demonstration and Written instructions below will go over how to successfully accomplish this.
Please note if you are wanting to delete contacts from Archived the processes are the same.
Video Demonstration
Written Instructions
Delete from within Contact Profile
Step 1. Click on the contact you wish to delete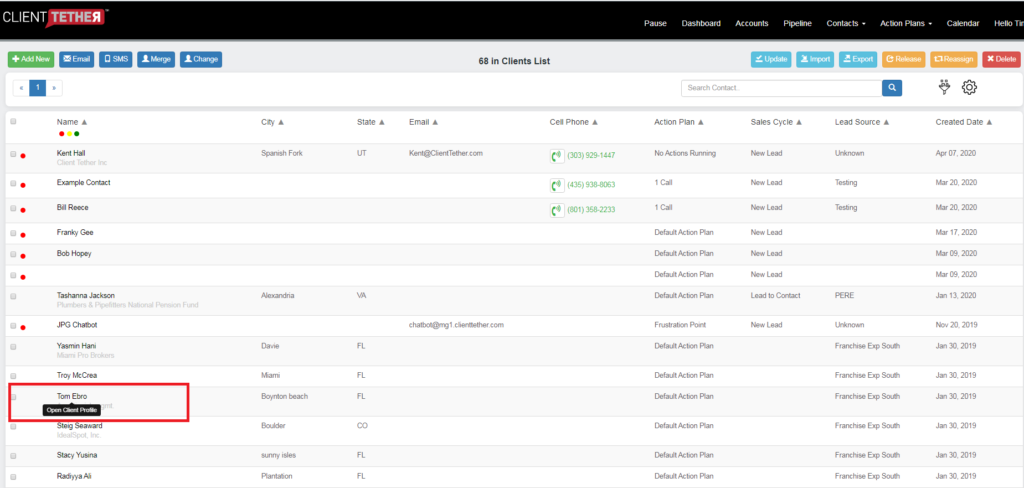 Step 2. Click on Delete Contact Icon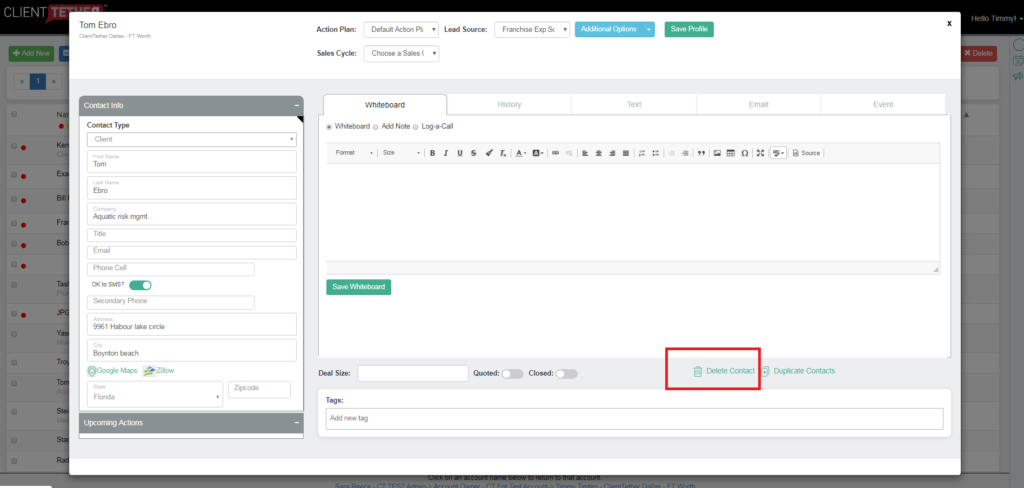 Step 3. Click Okay to Prompt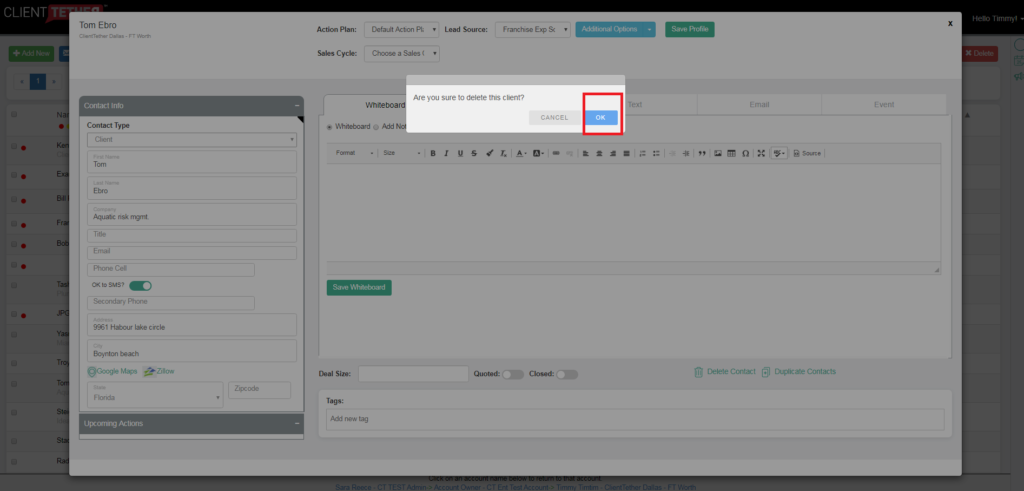 Delete from within Contact List
Step 1. Check boxes of Contacts you wish to delete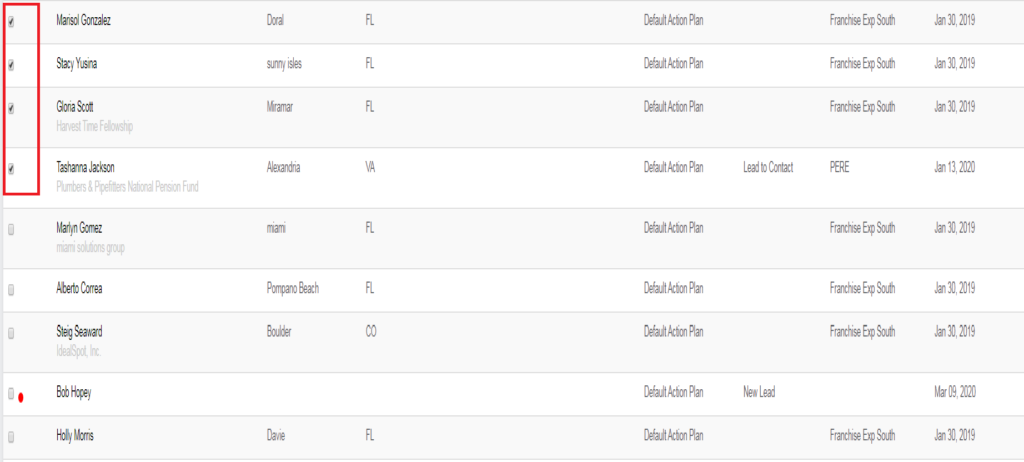 Step 2. Click red Delete button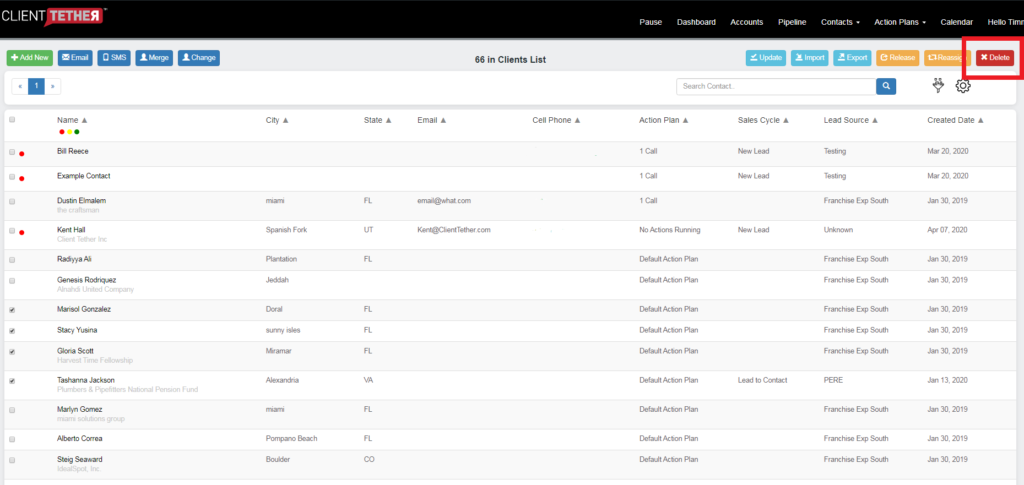 Step #. Click Okay to Prompt