April 7, 2022
September 7, 2022
New Features/Settings:
Customize Contact Name

To customize the name of the Contact Types (Employee, Partner, Vendor and Other) within the account, visit the Contact Type tab in Settings.
From the Contact Type tab, click on the Contact Type name you wish to edit and update the name accordingly. Click enter and the update is autosaved. Refer to the video for a full tutorial of this process.
Updates to Existing Features/Settings: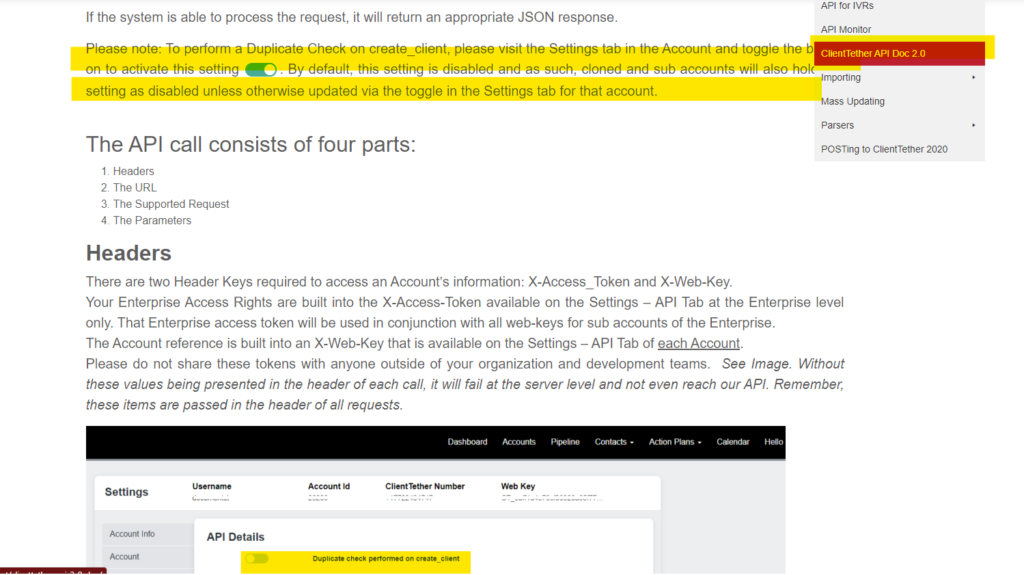 API Duplicate Check at create_client

To perform a Duplicate Check on create_client, visit Settings and toggle the button to on. Note that by default for existing accounts and new accounts this feature is set to false (off). Additionally, cloned or sub accounts created will also be set to false. To update, visit Settings and update toggle accordingly.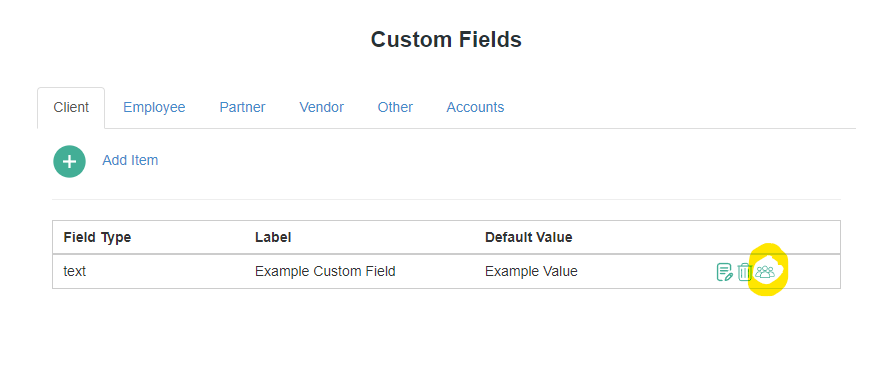 Custom Fields

When adding a Custom Field within a Contact Profile, the new field is currently also added to the Custom Fields list in the Settings menu. Now, from the Custom Fields tab in Settings you can elect to add this new Custom Field to all Contacts within your account by clicking the far right icon .
Please note that when updating all Contacts to include this newly added Custom Field, the update process timeline will be determined by both the volume of Contacts within the Account as well as ongoing system activity.
Editing Manual Appointments now includes the option to edit related Event Plan Action Plan steps.

If an existing Appointment is edited/changed there is now a pop-up menu feature that gives you options to continue, restart or remove existing Event Plan Action Plan steps that were tethered to this Appointment set within the Events tab in the Contact Profile.