Block Incoming Calls and Texts
July 13, 2023
Sometimes you just need to block calls from a specific number. There is an easy access switch on the Contact Profile that allows you to do just that. It also pseudo blocks text messages.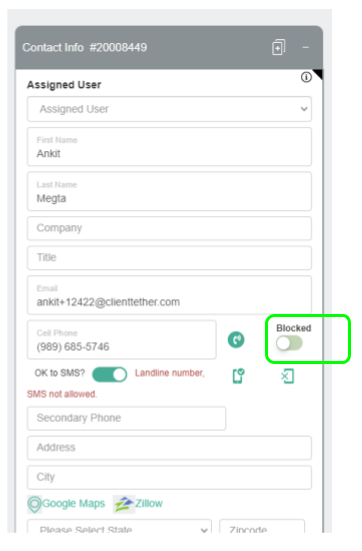 When that switch is turned on (image show off), the phone number associated with that contact is blocked from calling your ClientTether phone number. You can flip the switch either direction and any time.
While the Blocked Switch is turned off, incoming text messages will be captured and stored with the Contact's Profile, but it will not generate incoming Notifications. We call this pseudo blocked.