Files
July 16, 2022
The Files feature in the Settings menu allows the user to add and save content to be used within the account.
Files added here can include PDFs, company logos, videos, thumbnail and other images, etc.
The most common use of this feature is to have the system generate a URL to be used when embedding content within emails and SMS messages sent from the system. The purpose of utilizing the File feature and URL tool is to allow the system to store and host added account content on system servers that may otherwise be too large or if included directly, cause a message to be flagged as spam.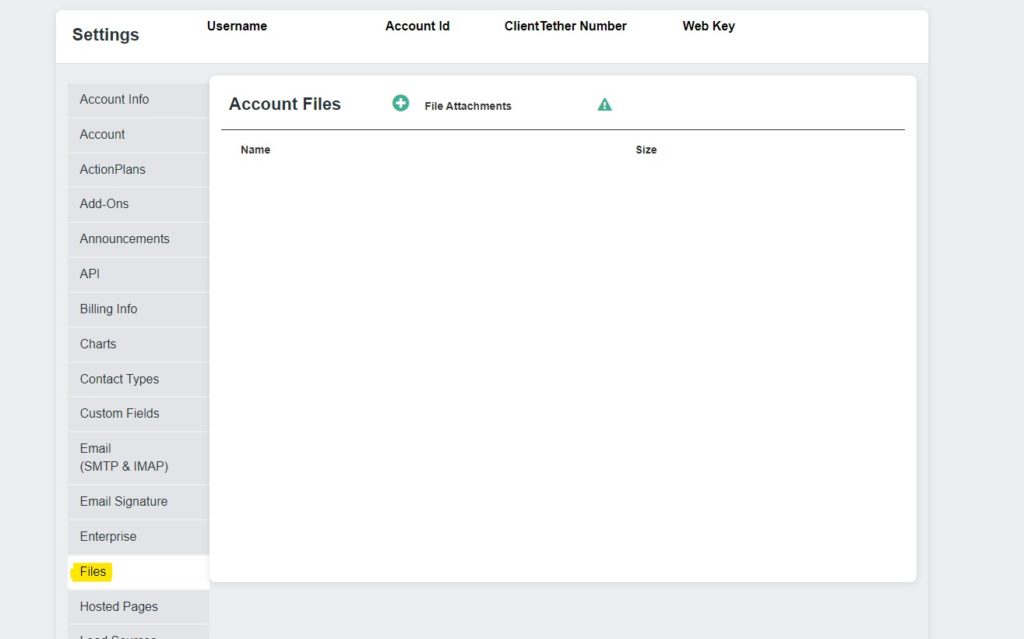 To add a File within this menu, click on the green plus sign at the top of the page.
Next, select the File to be added to the account, from your device/computer files.
Once the selected File has been added to this menu, note the icons generated at the far right:

The circled down arrow icon allows for download of the File to your device/computer.
The plus-sign icon allows duplication of the File within the account.
At the Duplicate menu, select from provided options to only duplicate the File or share/send a duplicate of the File as preferred.

The link icon allows the user to copy the system generated URL to the clipboard to then be used to embed the link to this File within emails and SMS messages sent from the system.