Notifications
April 27, 2020
Overview
Notifications alert you to activity in your account. Their primary purpose is to make management and communication with your contacts as efficient as possible.
Topics
Variations
The notification has three variations.
No new or unattended notifications
Unattended Notifications

These are notifications that are not new but require some action on your part

New Notifications

The number in the middle indicates how many new notifications you have.
Tools
The Main tools for to help with notifications can be found at the top of the sidebar
Timeliness Sort
Refresh
Ellipsis Menu
You also can click the

on the top right of notification to delete just that notification
The Ellipsis Menu offers the following options: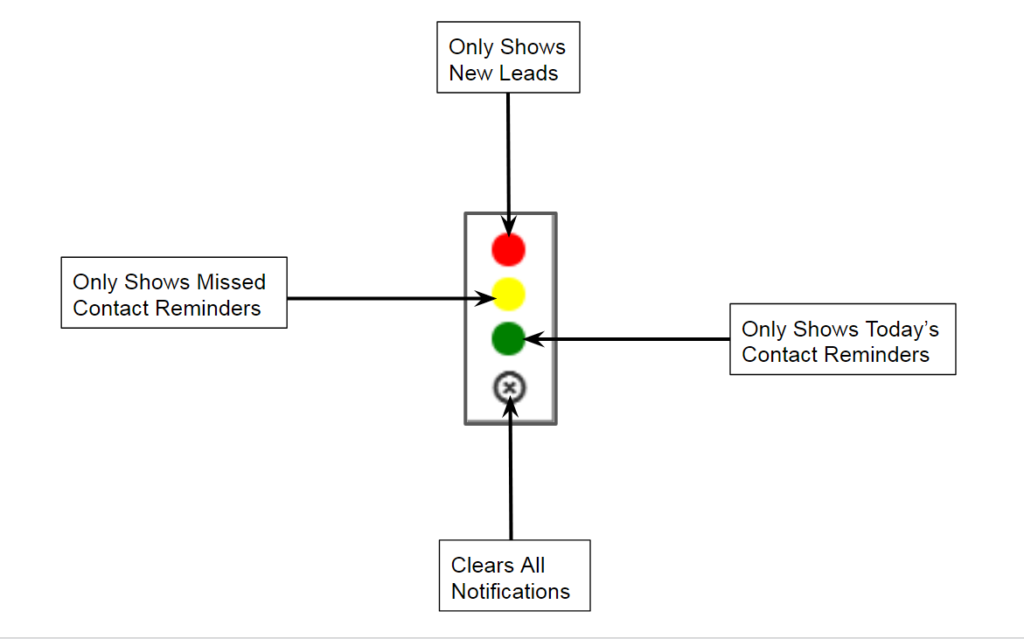 Types
Here is a basic list of types of notifications you may see.
New Contact Created
New Communications from Contacts received

Call/Voicemail
Text Message
Email

Actions Completed
Contact Reminders
System Notifications
This list is not meant to be comprehensive, but rather give a general overview of different types of notifications you can receive.
Create
There are three main ways you can designate to get notifications
Settings

Notification Roll up

You get notifications for you sub accounts

Action Plans
Manual Actions