Block Incoming Calls and Texts
July 13, 2023
Sometimes you just need to block calls from a specific number. There is an easy access switch on the Contact Profile that allows you to do just that. It also pseudo blocks text messages.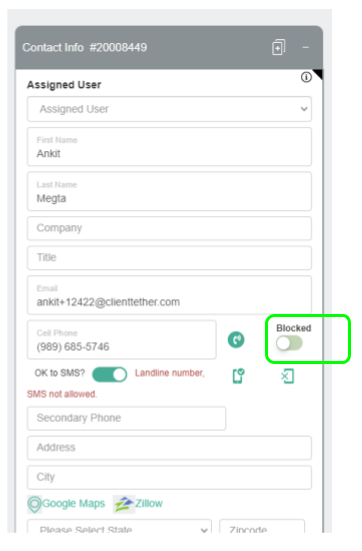 When that switch is turned on (image show off), the phone number associated with that contact is blocked from calling your ClientTether phone number. You can flip the switch either direction and any time.
While the Blocked Switch is turned off, incoming text messages will be captured and stored with the Contact's Profile, but it will not generate incoming Notifications. We call this pseudo blocked.
Notifications on Contact Profile
June 29, 2023
Accessing Notifications for a specific Contact is easy with the Notification Icon found on the Contact Profile. Please watch this short video
Triggers
May 30, 2023
Triggers are a way of extending the automation in ClientTether and they are based on Notifications. If a Notifications is generated then you can tell the system to launch an Action Plan or a Text/Email Template. Not all Notifications are included.
Notifications: Restore form Archive
February 2, 2023
If a Notification has been archived, it can be restored to the active list by clicking the Restore Icon found in the Notification Settings Archive List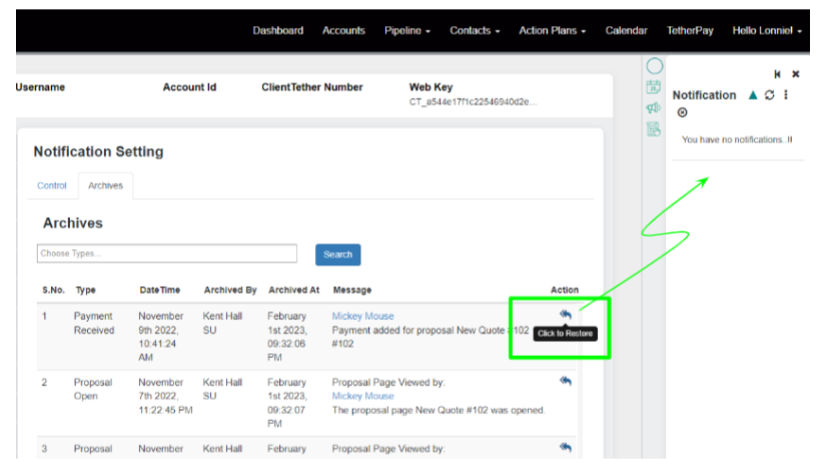 Notifications: Payment Entered vs Received
February 2, 2023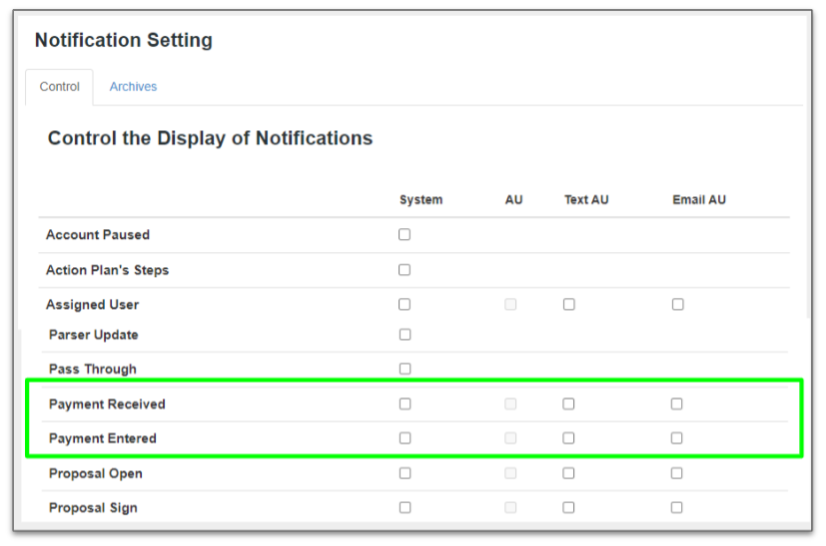 Payment Received occurs when the Contacts pays an invoice.
Payment Entered occurs when a User inputs a payment from the Proposal Overview Tab