Overview
Contact Reminders help a user remember to connect with a contact on a specific date.
Topics
Manually Creating a Contact Reminder
Open a profile of the customer you want to connect with in the future.
Go to the Event Tab.
Select the event type of "Contact Reminder".
Choose the date you want to connect with them. Please note: You will not be able to select a time for this reminder - only a day.
Save Event.

Notes: the event will now be shown in the 'Upcoming Actions' list.
Action Plan Contact Reminder
Click 'Add New'.
Select 'Contact Reminder' for your action type.
Select immediate or delayed timing.

If delayed, choose how many days, weeks, months, or years the reminder will be delayed

Save Action
Reminder Visualizations (Colored Dots)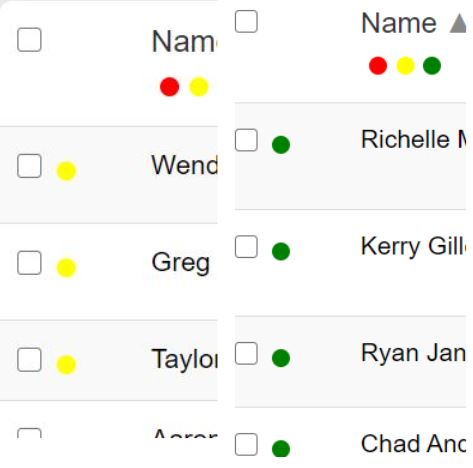 In the list of contacts, you'll see a green dot next to a contact name. This means you have a reminder task scheduled to connect with that contact today.
The dot will change to yellow if you don't change the current reminder date for a future date, or delete it. This is meant to call attention to the contact and remind you of past-due tasks.